Home | About us | Contact Us | Delivery & Collections | Returns  
Your Basket
myPinkSheep - Call us on 01686 888191
myPinkSheep: > Home > All Products > Paper > 3M26192
3M26192 Scotch Crystal Clear Tape 19mm x 33m 600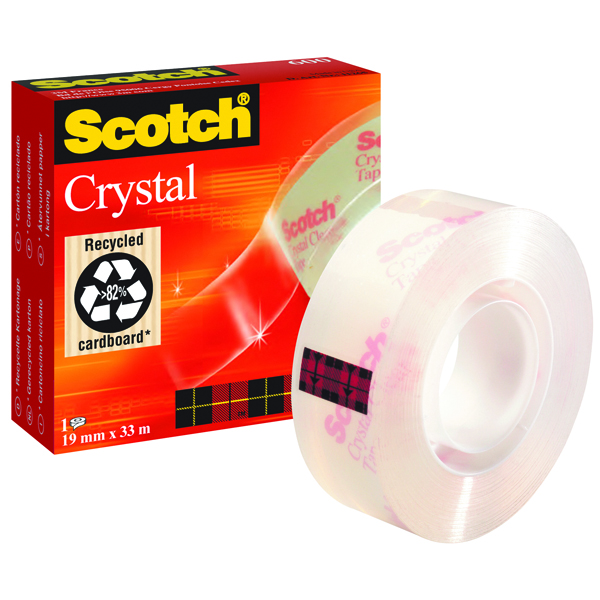 Scotch Crystal High-Clarity Long-life Hand-tearable Tape. A multipurpose transparent tape for permanent mending applications with a strong and permanent bond that will not dry out and crack. Size - 19mm x 33m.
This crystal clear tape from Scotch is ideal for fastening packages or making long term repairs to paper. The strong permanent bond sticks for longer designed never to dry out crack or yellow with age. Despite its strength the tape can be easily torn by hand for quick application. This 19mm wide tape is supplied on a 33m roll.
Crystal clear adhesive tape
Long lasting stays clear without yellowing
Easy to apply
Use to seal envelopes and packages
Strong adhesion is lasting
19mm wide on 33m roll.
Single
(RRP £3.70)
You Save £ 0.38 (10%)
Tweet
Return to previous screen
Paper and Mailing > Post and Packing > Tapes