Home | About us | Contact Us | Delivery & Collections | Returns  
Your Basket
myPinkSheep - Call us on 01686 888191
myPinkSheep: > Home > All Products > Paper > JF79292
JF79292 Jiffy Airkraft Mailer Size 3 205 x 320mm (10 Pack) 04891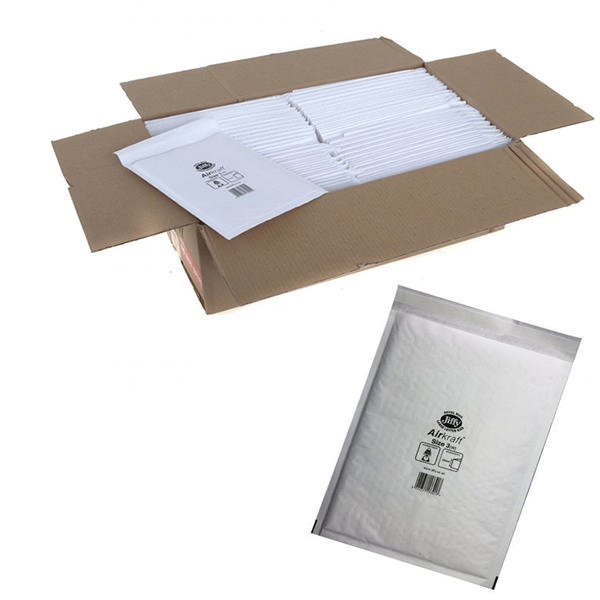 Air filled Bubble Lined Bag is ideal for protecting contents and minimising postal costs. Manufactured from 92gsm paper with a self Seal closure. Size 3 - 220 x 320mm.
Save on postage costs with this lightweight bubble lined Jiffy Airkraft mailer. The lining is designed to be puncture and shock resistant to protect delicate or fragile items in transit. The mailer also features a strong simple self seal closure. These size 3 white mailers measure 220 x 320mm. This pack contains 10 white mailers.
Size 3: 220 x 320mm
Lightweight bubble lined mailer
Designed to be puncture and shock resistant
Durable 92gsm paper outer
Strong self seal closure
Colour: White
Supplied in a pack of 10.
Small Packs
(RRP £6.97)
You Save £ 1.34 (19%)
Currently out of stock
Tweet
Return to previous screen
Paper and Mailing > Envelopes and Seals > Mailers And Bags