Home | About us | Contact Us | Delivery & Collections | Returns  
Your Basket
myPinkSheep - Call us on 01686 888191
myPinkSheep: > Home > All Products > Paper > SE4275
SE4275 Sellotape Double Sided Tape and Dispenser 15mm x 5m 1445290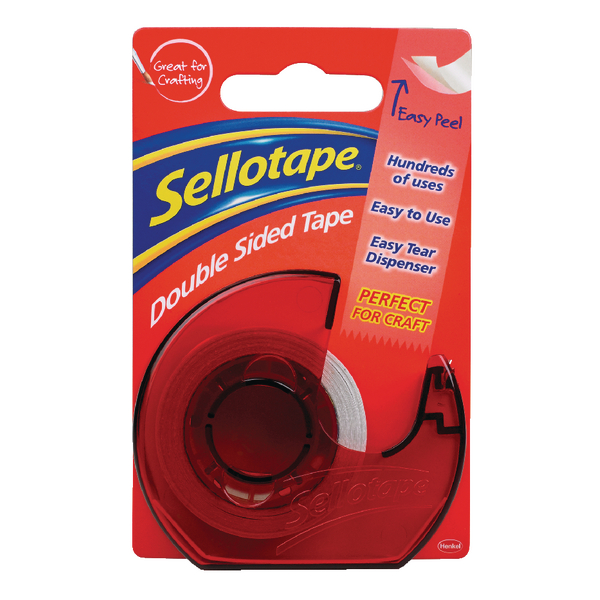 Sellotape dispenser with double sided tape. Versatile tape creates an instant dry adhesive bond. Ideal for displays mounting and exhibition work. Size: 15mm x 5m.
With a strong and robust bond this Sellotape double sided tape allows you to create displays and exhibitions quickly and easily. The easy to tear removable backing paper peels off effortlessly and a strong adhesive on both sides gives a firm and reliable hold enabling you to mount your pictures and signs securely. This pack contains 1 roll measuring 15mm x 5m and comes with a handy dispenser for increased convenience.
Versatile tape coated on both sides with strong adhesive
Perfect for crafts displays and more
Easy tear for quick application
Each roll measures 15mm x 5m
Pack of 1 roll
Comes with dispenser.
Single
(RRP £3.53)
You Save £ 0.47 (13%)
Tweet
Return to previous screen
Paper and Mailing > Post and Packing > Tapes